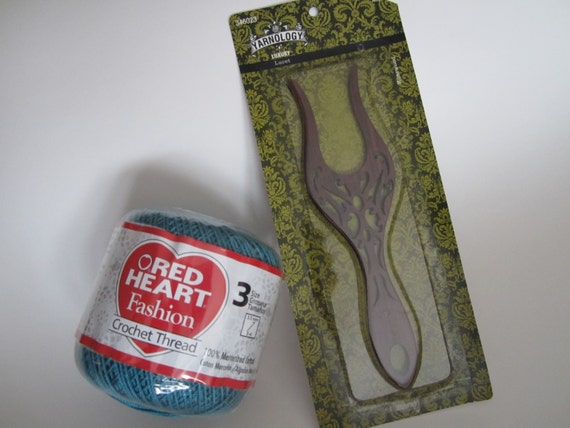 This is a wonderful kit to expand your lucet collection, or to get you started with this fun craft that dates back to around the time of the Vikings. Lucets are wonderful tools that are used for making cords. The cords made from them are study and quite lovely. You can even use multiple threads of different colors together for a really decorative cord. Plus you can make different sizes of cords depending on what size thread you use.

This kit includes a brand new, unopened, rosewood lucet, 100% mercerized size 3 cotton thread in a lovely warm teal color, and directions on the back of the lucet package! The lucet has lovely varying shades of light and dark in the wood, and is beautifully carved with many tiny cut-outs.
For more pictures and info
click here
to see my listing on Etsy.