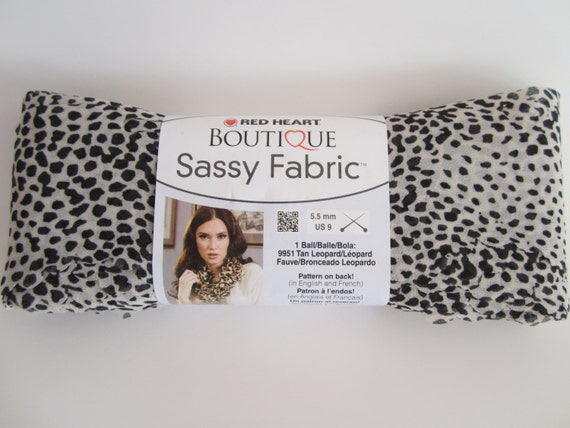 Sassy Fabric is a unique soft, sheer fabric strip with evenly spaced holes to make it easy to knit or crochet. It is a amazing novelty yarn that can be used in many different knit and crochet projects. And with white and black being on trend for 2016 this would be a great time to start a new project with some White Cheetah print Boutique Sassy Fabric. This hank of Sassy Fabric is brand new, unopened, and ready for you to use in your next project.
For more photos and info
click here
to see my listing on Etsy.