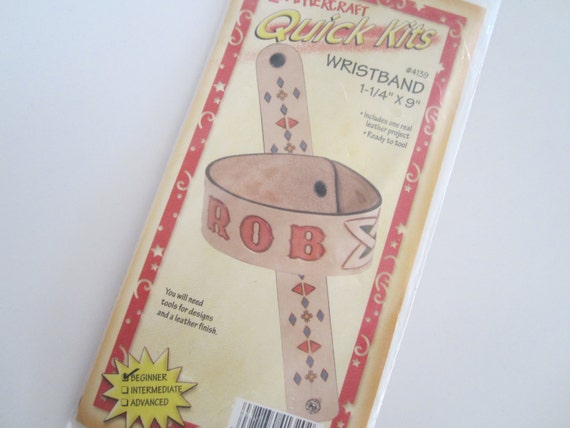 This great leather wristband kit from the Tandy Leather Company is brand new and unopened. It includes a complete wristband made of real leather and is read for tooling. It even has the snap already put on and is ready to use once you are done putting your design on it. All you need to supply your self is your own choice of tools and a leather finish and you will be ready to go! This is a great kit for anyone who is wanting to start learning how to do leather crafts. The wristband is 1-1/4 inches wide by 7 inches long.
For more photos and info
click here
to see my listing on Etsy.