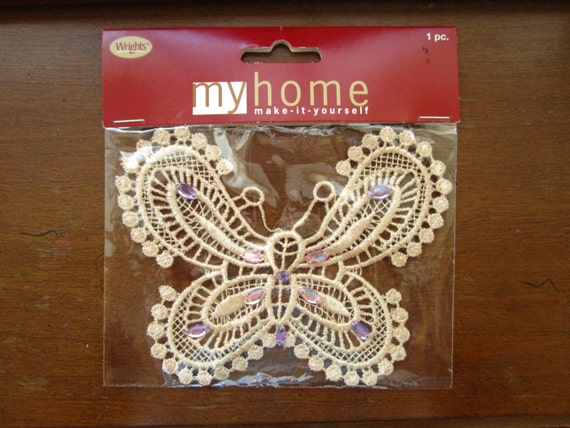 ~ For a limited time this item is on a 50% off sale ~

This is a brand new, never opened, Wrights brand butterfly applique. It is a lovely cream colored butterfly, and it has 10 beautiful sewn on faux jewels. The faux jewels are in light pink and light purple. And at about 4 inches tall by 5 inches wide it is a very nice size butterfly applique. It would be great for many different kinds of sewing or craft projects.
For more info
click here
to see my listing on Etsy.